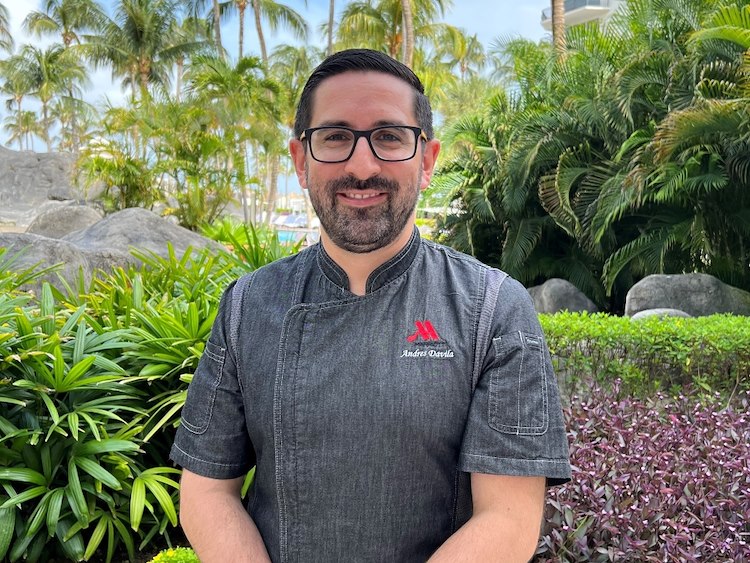 Meet Complex Executive Chef Andres Davila
Chef Andres brings 22 impressive years of culinary experience to his position.

Prior to calling Aruba his new home, Chef Davila held the position of executive sous chef for the Marriott Beach Resort in Grand Cayman as well as executive chef for JW Marriott Panama. Before Chef Davila joined Marriott, he seasoned his portfolio with experiences at boutiques, five-star hotels and prestigious yacht companies spanning the globe from Ecuador to Panama and beyond.
Chef Davila studied culinary arts at the International Buenos Aires Hotel & Restaurant School in Argentina and earned his Sommelier certification from Universidad San Francisco de Quito. Chef Davila has competed and won various awards in international competitions and fairs throughout his career.
Atardi is delighted to have Chef Andres be part of the team, leading the kitchen staff towards the excellent culinary experience we are known for.
REVIEWS

AMAZING Dinner and Service!

We had a spectacular dinner - the octopus and scallops were truly delish! And we had absolutely wonderful service from Branden and Adiela - they were friendly and attentive. Couldn't be happier with the experience (not to mention - who can beat dinner on the beach during sunset???). Perfect evening - thank you!

heatherkB7974AN

REVIEWS

Romantic Dinner Spot

My husband and I ate here last night for our 3-year wedding anniversary. Grouper was great and view couldn't be beat. A winner in our book. Book the 6:15 reservation and arrive on time to get best view in house. All tables on beach.

DNM618

REVIEWS

Incredible sunset dinner

We had an amazing sunset dinner at Atardi with incredible food! We were served by wonderful Oscar and Adiela who were very kind, suggesting us the best food and making the evening unforgettable. We can particularly recommend the Octopus, the short ribs and the apple crumble

MichaelS6970